The 5 Year Warranty is only offered for 2018 Models EASY, EASY SHIFT and later.
How to get your 5 year parts warranty:
Step one:
Login - top right corner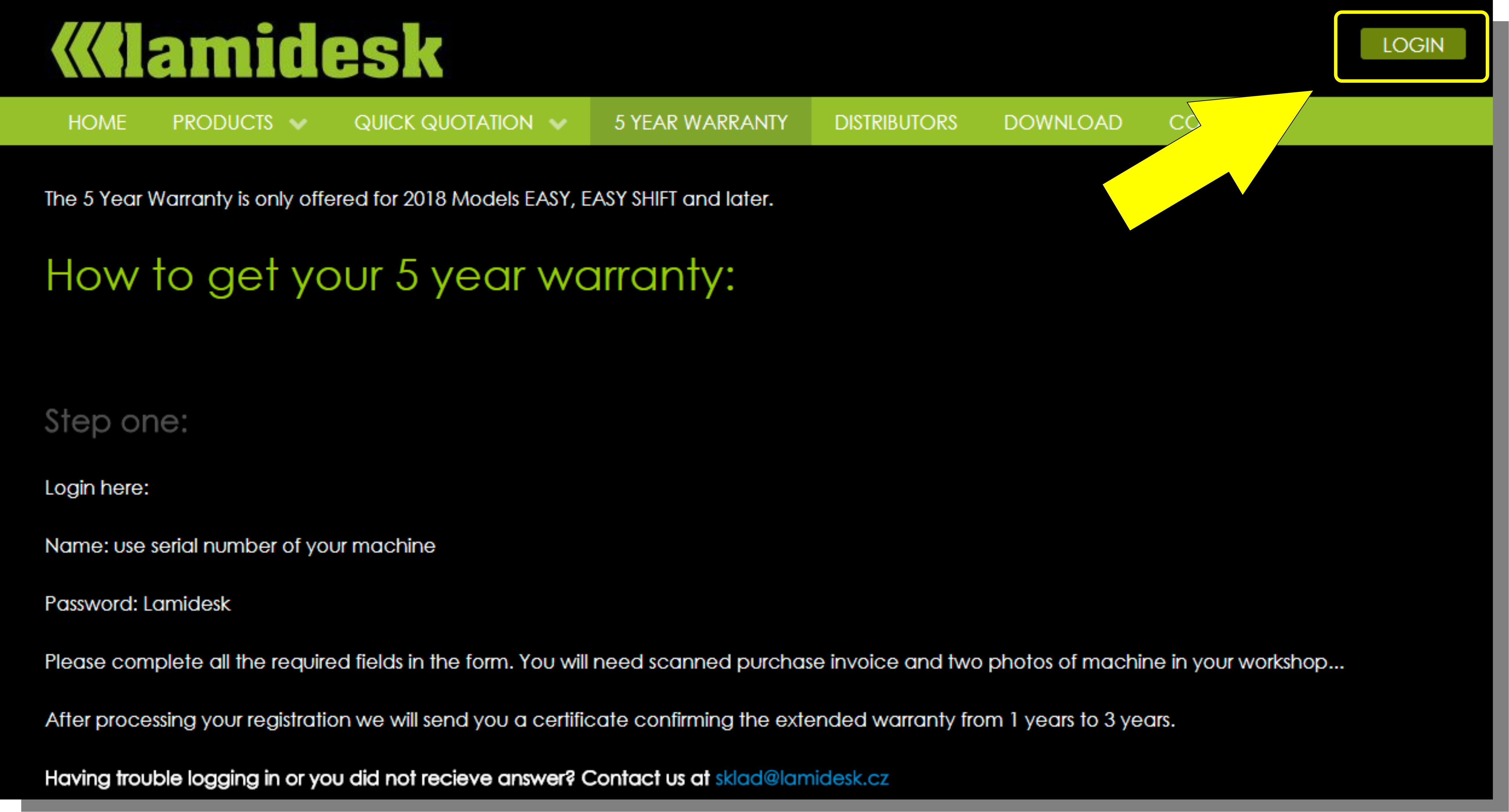 Name: use serial number of your machine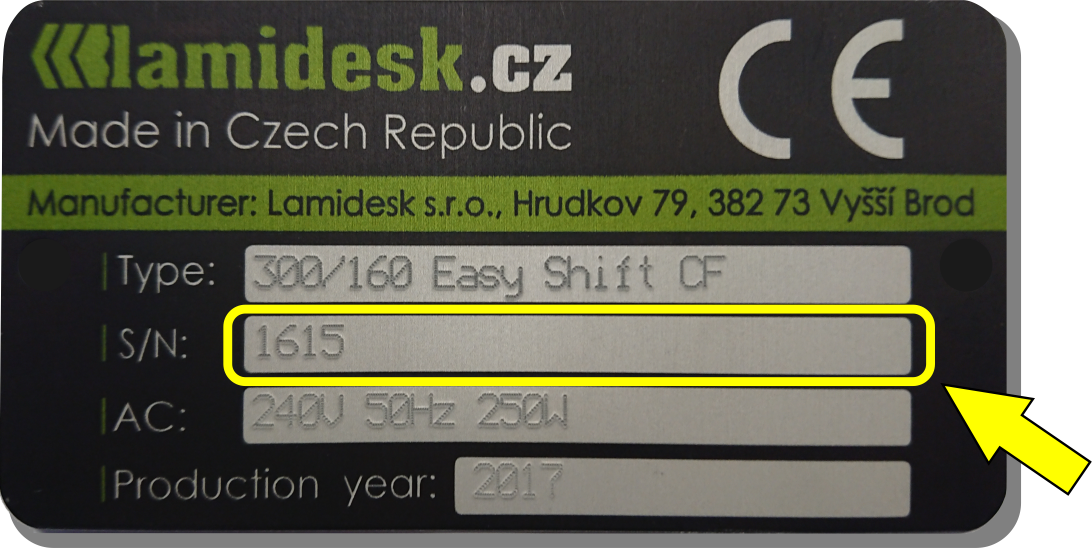 Password: Lamidesk
Please complete all the required fields in the form. You will need scanned purchase invoice and two photos of machine in your workshop...
After processing your registration we will send you a certificate confirming the extended warranty from 1 years to 3 years.
Having trouble logging in or you did not recieve answer? Contact us at Tato e-mailová adresa je chráněna před spamboty. Pro její zobrazení musíte mít povolen Javascript.
Step two:
To qualify for the extended warranty please send us two photo series of interesting application work created using our product. As well as photos please send a brief written article explaining the scope of the job, how your Lamidesk made the job easier and some of your experiences. We would like to use these guides on our website to assist new and existing users to get the best from their machines.
Contact us at Tato e-mailová adresa je chráněna před spamboty. Pro její zobrazení musíte mít povolen Javascript.
In appreciation of your efforts we will extend your warranty from 3 years to 5 years.
Warranty covers materials and manufacturing defects, but does not cover normal wear and tear.
These warranties cover the repair or replacement necessary to correct defects in the materials or workmanship of any parts.
Warranty excludes glass sheet, rubber rollers and cutting mat.
Warranty is valid for parts EXW Lamidesk, Vyšší Brod, CZ. Labour for fitting parts and shipping cost is not included, but your local dealer can assist.